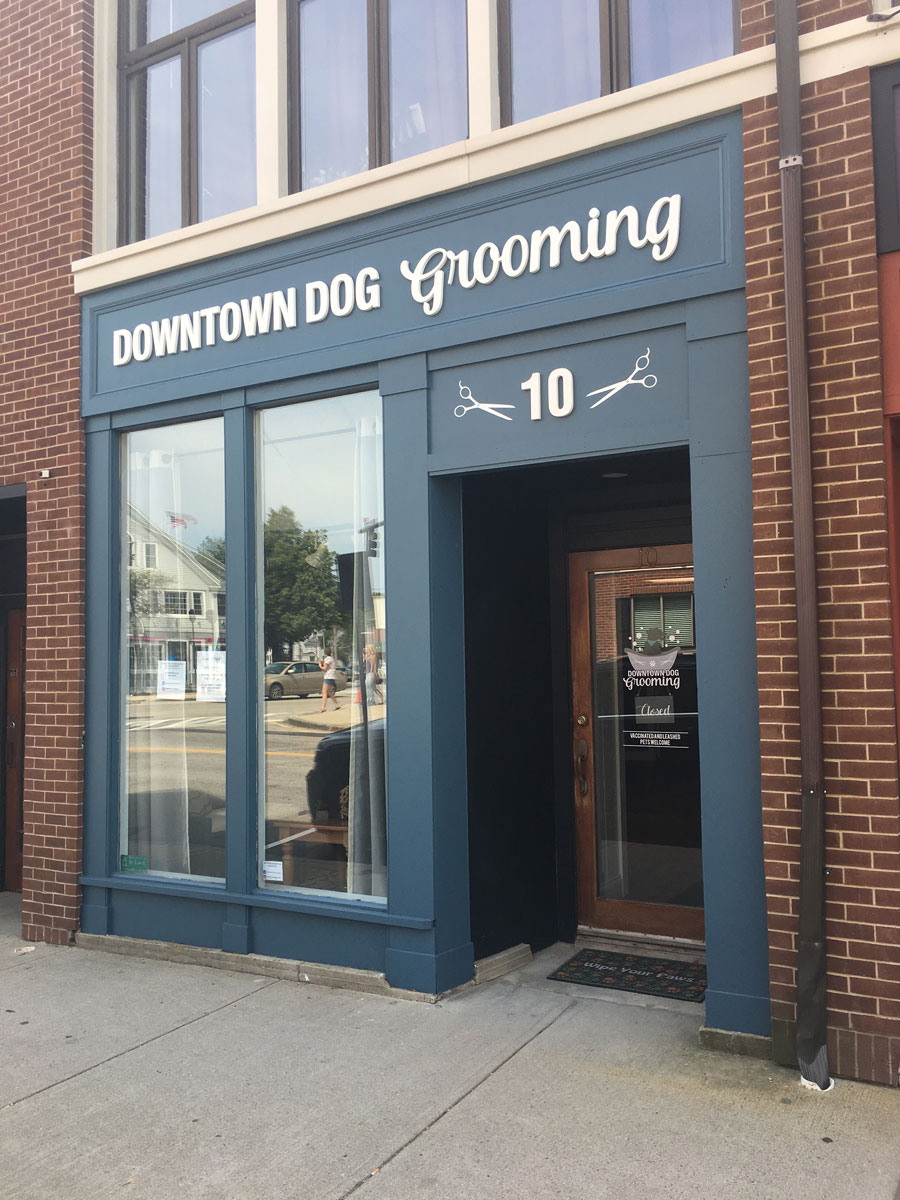 Premium, all-breed dog grooming by appointment.
Downtown Dog Grooming is located in a renovated historic retail space in the heart of downtown Dover, NH. The salon was designed and decorated to offer a safe, calming atmosphere for both owners and their pets. Since 2017, Downtown Dog Grooming has offered a kennel-free, low-stress grooming experience with natural and veterinary standard products customized to each dog's skin and coat.

All dog groomers on the DDG team are professionally trained, CPR/First Aid certified, have multiple years of experience in a salon setting, and keep up to date with the latest grooming trends, tools, and products. DDG groomers are committed to the health and happiness of pets and the satisfaction of their owners. Every client should leave having received a premium, personalized experience.


For us, quality is not an act, it's a habit, and we can't wait to show you with your pup!
The Women Behind the Clippers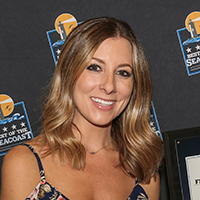 Diandra
Owner/Operator & Professional Dog Groomer
---
Diandra, is a certified professional pet stylist and a certified veterinary assistant who also earned a Bachelor of Science degree in Business Management from Fitchburg State University. Diandra started this journey at the age of 16 and over the course of her grooming career has worked at multiple successful grooming salons throughout New England before chasing her dream and opening her own salon in this beautiful seacoast community. Diandra has a mixed breed pup (our shop dog!), Mabel, who you will often see in the salon working aside the groomers and greeting your dogs!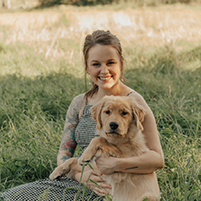 Maria
Professional Dog Groomer
---
Canine/First Aid & CPR Certified

Maria has centered her life around animals for as long as she can remember! What started out as a part-time grooming job in 2011 at a corporate pet store soon led to a lifelong career as she completed her education to become a certified pet groomer. While continuing to work in the field, Maria knew she wanted to supplement her professional passion for animals and went on to complete an Animal Care Associates degree in 2013. Maria also has a vast knowledge of pet nutrition after working for a holistic pet retailer and is able to apply this wealth when caring for your pup's skin and coat. When she isn't grooming dogs or furthering her grooming education, Maria enjoys spending time with her husband and her Golden Retriever, Clementine, her bunny Howard, and cats Hannah and Scoots.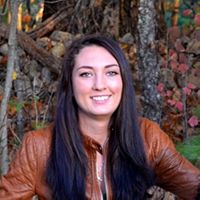 Ryleigh
Professional Dog Groomer
---
Canine/First Aid & CPR Certified

Ryleigh has always had a passion for dogs. Shortly after graduating with a degree in business management, she decided to pursue her passion for the health and wellbeing of dogs and took the plunge to learn the art of dog grooming. Ryleigh attended and graduated from A Plus Pet Grooming Academy in New Gloucester, Maine in 2018. She then started her grooming career working at a salon in southern Maine and now lives here, in New Hampshire! Ryleigh joined the DDG team with three years of professional experience and strives to deliver a safe, positive, and stress-free grooming session for every dog she works with while connecting and understanding the needs and wants of each dog's owner. Outside of work, Ryleigh enjoys attending training classes and participating in dog sports with her standard poodle, Echo. Although Ryleigh enjoys grooming all dog breeds, we can ensure that you will love the talent she can exert on a curly coat!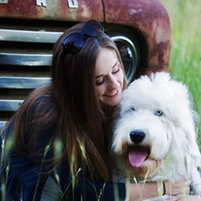 Kim
Professional Dog Groomer
---
Kim was born and raised locally in Rochester, NH. Her initial interest in grooming came from her Old English Sheepdog, Duke. In 2011, she moved to Alabama and started on her path of a new career, pet grooming! By early 2012 she had become a certified pet groomer through a corporate grooming salon.

In 2013, Kim and Duke moved back to the area and she has since worked at a couple of different salons in Rochester and Dover. She credits Duke for helping her find her dream career and we're so happy that she's spending it with us, taking the best care of your pups and all of their grooming needs!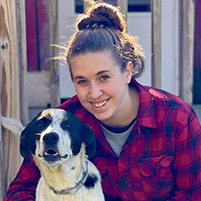 Sheryl
Professional Dog Groomer
---
Born and raised in New Hampshire, Sheryl started her grooming career in 2014- getting certified as a professional pet groomer at a corporate salon after working as a grooming apprentice. She's been in the grooming industry ever since! Sheryl has two pups. An Australian Cattle dog mix named Cady and a Miniature American Eskimo named Kai. She also has two kitties and a chinchilla! Sheryl has also worked with race horses her entire life and has a riding horse of her own. Outside of animal care, Sheryl enjoys spending time with her husband and young son.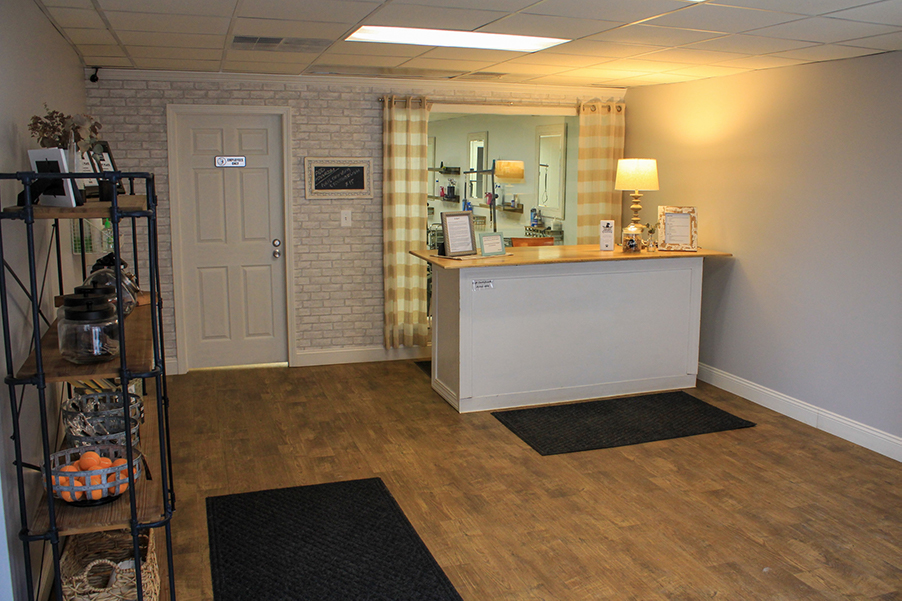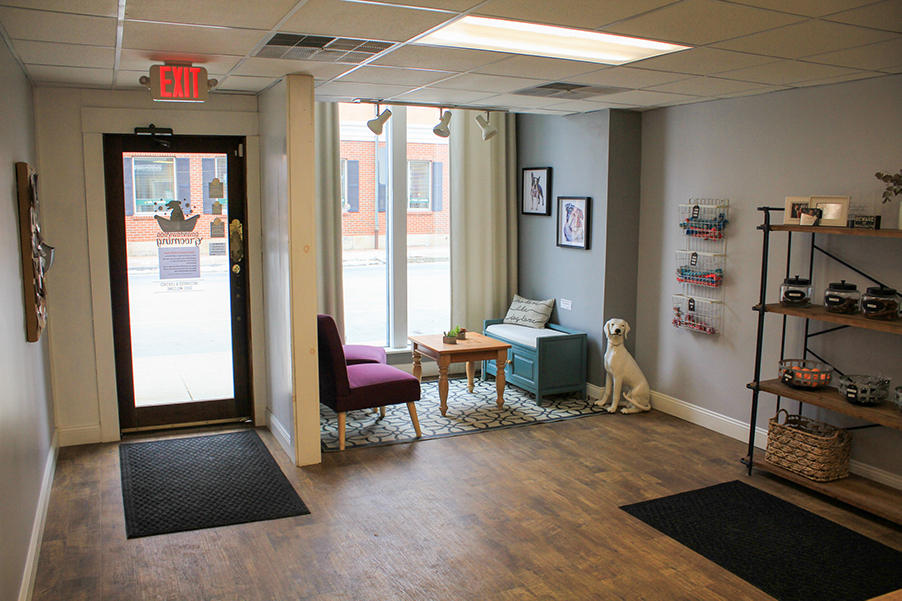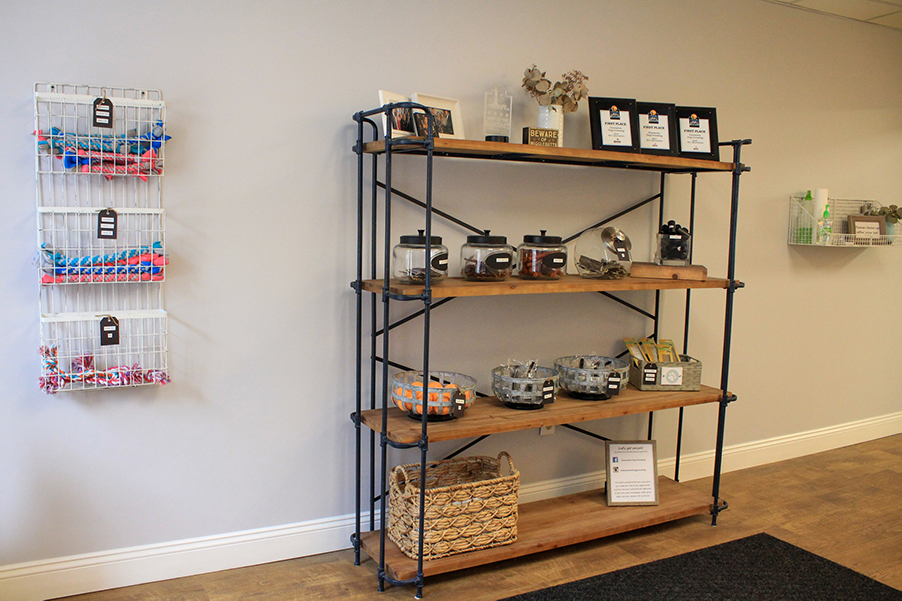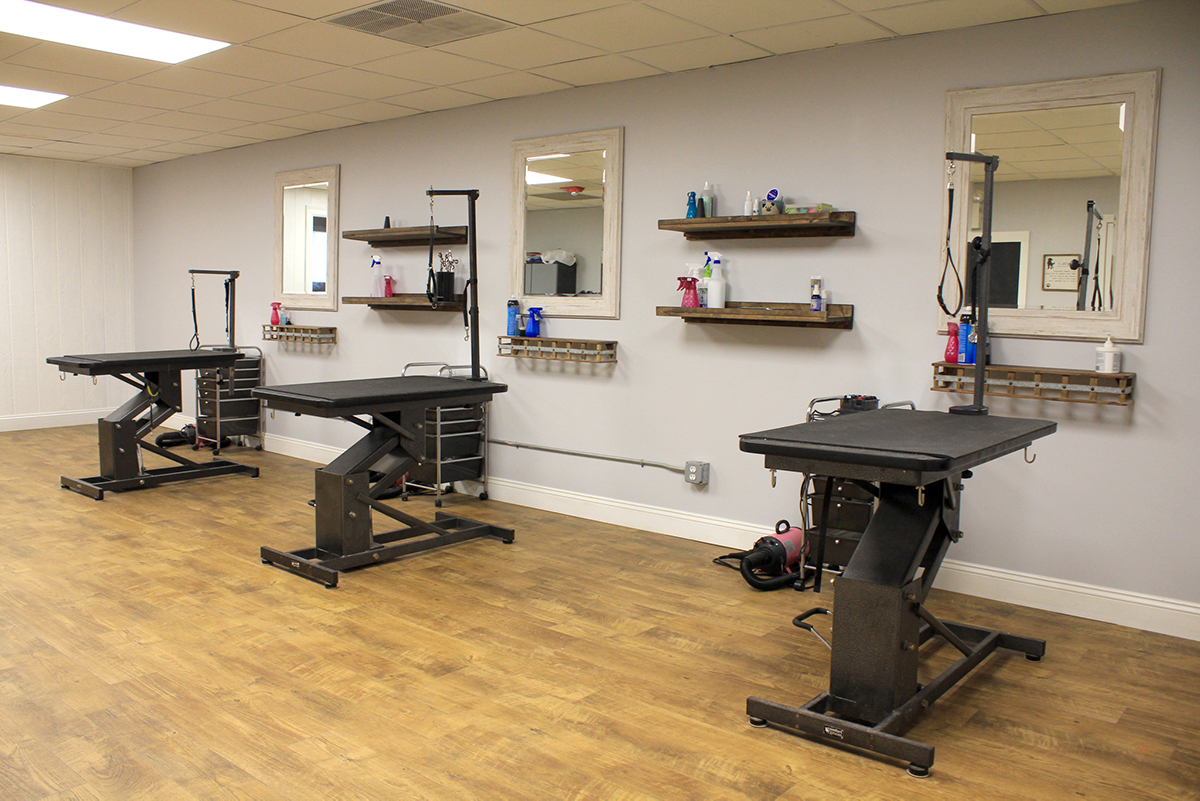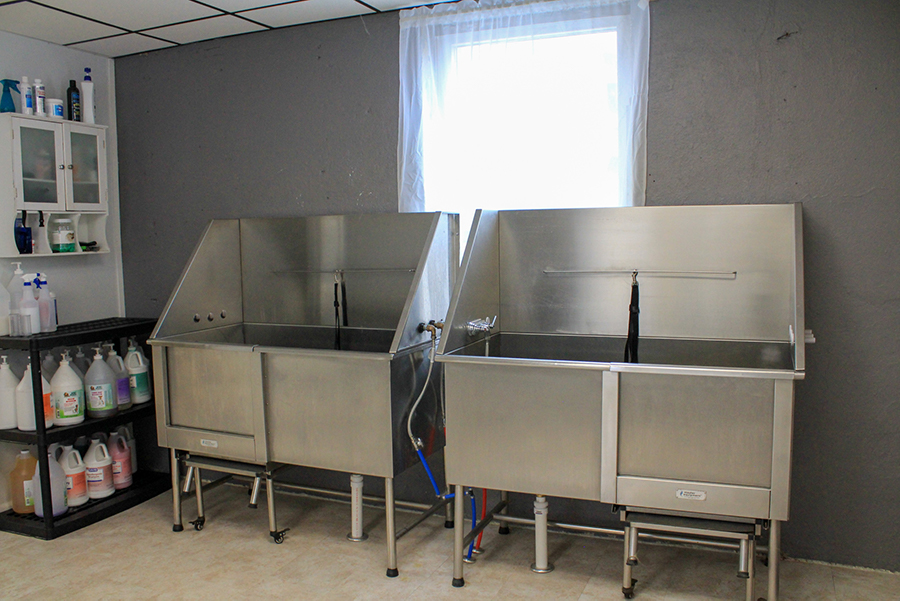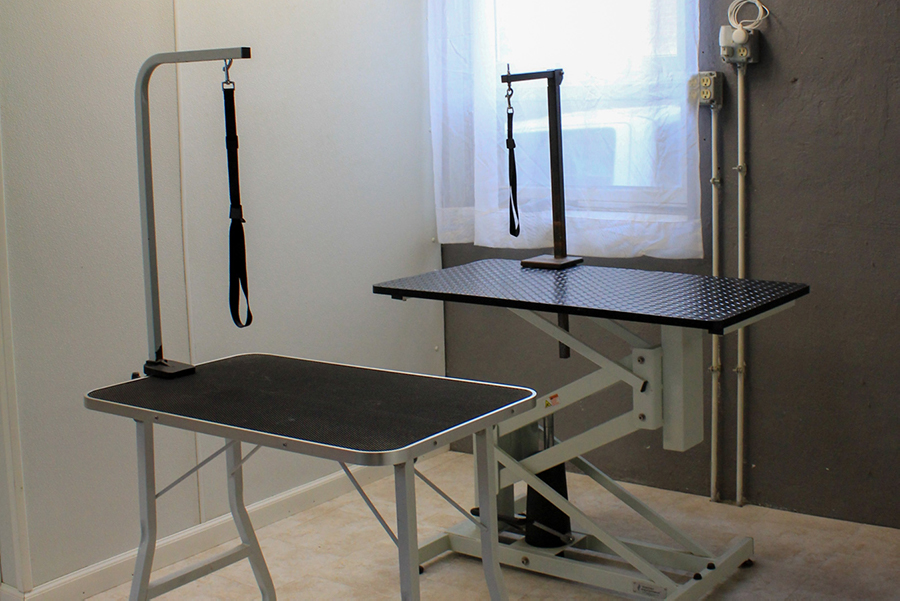 Vaccination Requirements
RABIES VACCINE- Rabies vaccine is required by law and proof of current rabies is needed prior to your dog's first grooming appointment.


Vaccination Recommendations
BORDETELLA VACCINE- Recommended to protect your dog against the risk of kennel cough.
Salon Etiquette
If you need to reschedule or cancel an appointment, please do so with 48 hour notice. Missed appointments and appointments canceled or rescheduled with less than a 48 hour notice will be charged a late cancel fee of $25 (per dog)...
Read More